Upcoming class: Saturday, March 11th, 2023
Facebook Event: https://fb.me/e/3fs3hzDBQ 
We are a Growing Futures Provider!
Contact trudy@beyondboundaries.us to claim your spot!
Performance and occupation-based workouts for exercise and regulation!
For in-depth information on this program, please see "special programs" tab and click on "ExerSHINE". 
If you have questions or would like to pre-register your child, please email trudy@beyondboundaries.us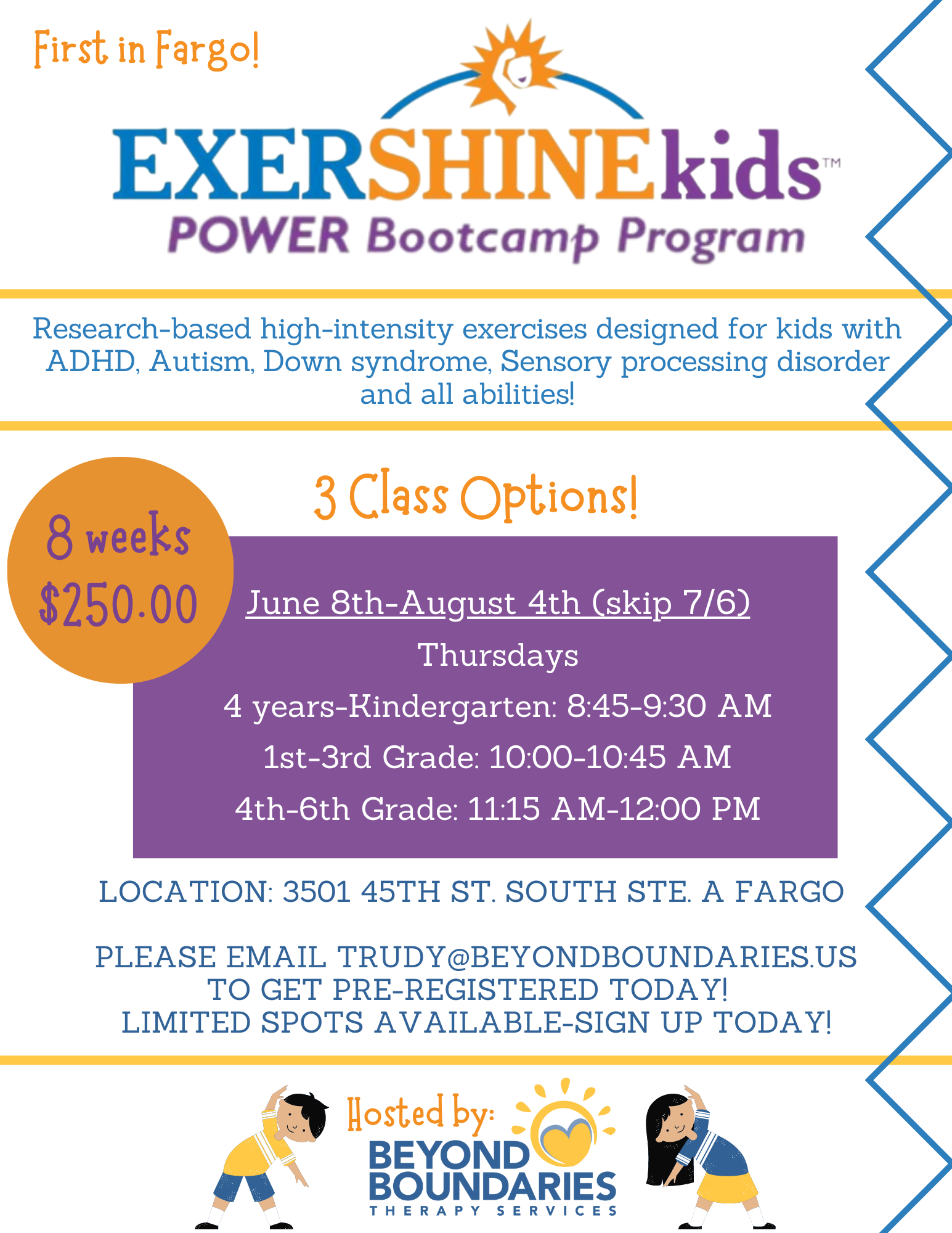 House of Everyday Learning Camps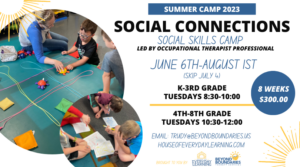 These camps are facilitated by the therapists here at Beyond Boundaries Therapy Services.
Please visit the House of Everyday Learning website for camp info, registrations, scholarship applications, and more!  Questions? Email trudy@beyondboundaries.us
Inquire About a Free Screening