Amber
PT, DPT Physical Therapist
Amber's enthusiastic demeanor is motivating for the children she sees for therapy. It thrills her to witness kids reaching new heights and mastering new skills with physical therapy so they can continue growing and exploring in all areas! Amber has completed the coursework to utilize equine movement for physical therapy sessions.
Amber L.
PTA, Physical Therapist Assistant
Amber brings a unique skillset to Beyond Boundaries! Not only is she a Physical Therapist Assistant, she has over 13 years of experience in massage therapy.  This duel experience makes Amber one of a kind in regards to her treatment sessions. Amber's main goals with each session is to make her clients feel comfortable, educate on any specific issues, and improve their overall health/wellness. She makes the extra effort to find activities that fit each client's lifestyle, so they have the tools at home to carry over their successes!
Brittany
Physical Therapist, OT/PT Director of Therapy
Guiding, supporting, and teaching her clients to regain their independence comes very naturally to Brittany.  She has a wealth of knowledge and experience in pediatric PT and is certified in pediatric incontinence therapy. Brittany and her loving demeanor bring fun to her sessions and is great at motivating her clients to reach their highest potential!
Jamie
PT, DPT Physical Therapist
Jamie wonders "What is your goal as a family?" Collaboration is key!  Witnessing her clients achieve their greatest potential and to help them feel confident and comfortable with doing the activities they love is so rewarding to Jamie. Seeing the joy on the children and their parent's faces as they grow in their confidence and abilities is so much fun!
Janelle
PT, DPT Physical Therapist, PT Team Lead
If you were to peek in on one of Janelle's sessions with her clients, you would likely hear an abundance of praise, celebration, encouragement, and prompt problem-solving! Forming personal connections with her clients and their families is extremely important to her. 
She goes that extra mile to advocate for her clients and make sure they have everything needed to thrive outside the clinic walls.  She is a great leader to her team of PTs and her relationships with her client's families are strong as she helps to spread inclusivity and awareness for all.
Kat
PT, DPT Physical Therapist
Kat's easy going, can-do attitude allows her to excel with her clients! Kat is also trained in pediatric incontinence therapy. Her bright and shining demeanor motivates her clients to put their best foot forward.  
Shannon
PT Physical Therapist
Shannon brings experience and a special tenacity to her role here as a PT.  She will advocate for her clients and does not shy away from a challenge.  Shannon is certified in adaptive riding and thrives out at the NDSU Equine Center (Bison Strides) during the hippotherapy seasons. She also takes great pride in helping children and their parents make progress and achieve goals in their gross motor skills that are required for everyday life!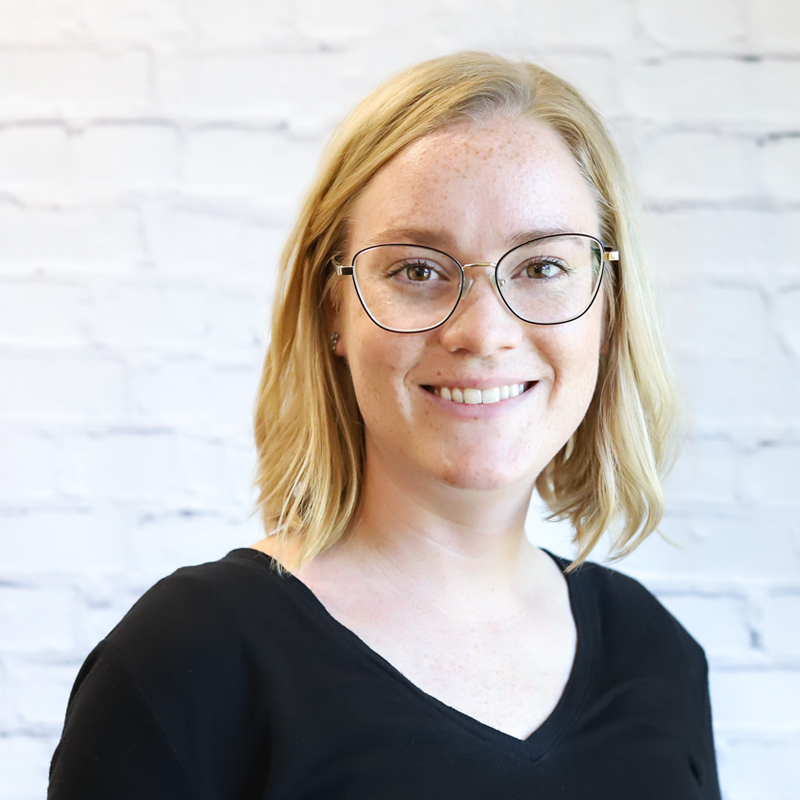 Stacey
PT, DPT Physical Therapist
Stacey sees the importance of meeting each client at their level of excitement and learning more about their "favorites" to get creative with her sessions! This field has allowed Stacey to create many new relationships and being able to advocate for the families that she works with is highly rewarding. Playing with her clients in a "functional" way, Stacey finds it fun to watch her clients accomplish a task that was at first viewed as very difficult.  From getting into a new position, jumping, to riding a bike, she loves to build families up and provide them with the knowledge she has to continue to grow.  Stacey is also certified in pediatric incontinence therapy.
Tori
PT, DPT Physical Therapist
Tori enjoys working with her clients and coworkers here at BB!  She loves her clients' different personalitites and they make her feel like a kid again! Tori and her clients have a lot of fun together but still get alot of work done.  For Tori, it's so fun seeing the difference between the first attempts at a goal, then witnessing them meeting that particular goal.  She loves seeing the parent and team members coming together to create a community that supports the child to help them be the best they can be!
Inquire About a Free Screening