LaDonna
CEO, OTR/L Occupational Therapist
LaDonna is the President/CEO of Beyond Boundaries OT/PT. She has a knack for leading, mentoring, and empowering employees. LaDonna recognizes that OT is a profession that requires sensitivity, understanding, and compassion, all of which are characteristics that she values tremendously.
LaDonna makes it her mission to be able to reach as many families and children who may need our support.  In order to do just that, LaDonna is able to think outside the box and is very creative in her approach to her mission.  Whether it is being able to expand our services by providing specialized training to our staff, or renovating a bus to offer "therapy on the go", LaDonna's heart and mind are open to many innovative ideas.
The relationships that LaDonna builds with employees, patients, families and the community are something that she holds very near to her heart.
Helping children and their families is always LaDonna's number one priority. She looks forward to watching the kids learn new skills and have success generalizing those skills.  When the children excitedly explain the success they just experienced during a session, that joy just cannot be matched. 
Abbey M.
Occupational Therapist
Abbey's passion lies in creating connections with kids and their families in order to understand their wants and needs and create an individualized plan that works for them! She loves providing education to make everyday life easier for the families she works with. Abbey does a great job making the hard work more enjoyable by working on skills through play, games, and engaging activities that the kids find interest in. Her favorite part of occupational therapy is that it can turn most interests into something therapeutic! Abbey can't wait to celebrate all the little wins that you will make together!
Andrea
MOT, OTR/L, Occupational Therapist
Andrea views her clients as someone's brother or sister, and she wants to help because at one time, someone was able to do that and be that for her family. Andrea's special interest is hands!  She loves hand development and it excites her to help hands function.  Andrea is certified in the Assisting Hand Assessment (AHA) and has extensive training in Constraint-Induced Movement Therapy (CIMT), which helps individuals with hand neglect, and through that programming, she and her clients find the strength in their hands and the power in their possibility!
Allie
OTD, OTR/L Occupational Therapist
Allie enjoys learning about every client's interest and finding activities that are meaningful and exciting to each individual client. She uses this knowledge to form creative and fun interventions to work towards goals. Allie has a musical background and loves incorporating aspects of musical engagement when fitting for a client's participation and growth. Allie strives to empower clients and their families, and she instills confidence through active listening, collaborative problem-solving, and celebrating all successes!
Alexis
OTD, OTR/L Occupational Therapist
Alexis loves collaborating with families, other disciplines, and clients to identify activities that are meaningful and contribute to their ability to complete everyday activities!  She enjoys watching clients meet their identified goals and celebrate those victories with them.  Alexis describes herself as energetic and motivated while striving to help others.  She thrives off of the positive atmosphere here at Beyond Boundaries!
Bobbie
MOTR/L Occupational Therapist, OT Team Lead
Bobbie is one of the therapists that is aboard our Mobile Therapy Unit, traveling to rural communities to offer occupational therapy near and far.  When she isn't on the road, you can find her in our clinics creating fun therapy interventions and generating many giggles from our littles. Bobbie looks forward to being a part of her clients' "team." She supports them when things are hard, and celebrates all the small and large wins alongside them.  She also specializes in feeding therapy!
Brianna
MOTR/L Occupational Therapist, OT Team Lead
Brianna recently developed the "Sensational Tykes!" House of Everyday Learning camp which has been a huge success!  She also specializes in feeding therapy and other areas of interest include educating parents and the community about the role of OT and how they can help improve their daily lives. She particularly enjoys the uniqueness of each child and loves to celebrate every milestone!  
Ellen
COTA/L Certified Occupational Therapist Assistant
Ellen is a strong motivator to her clients by choosing fun and engaging activities that her clients are interested in.  She shows effective communication with her client's families and has a very calming presence. She is a great asset to our team.
Emily
MOT, OTR/L Occupational Therapist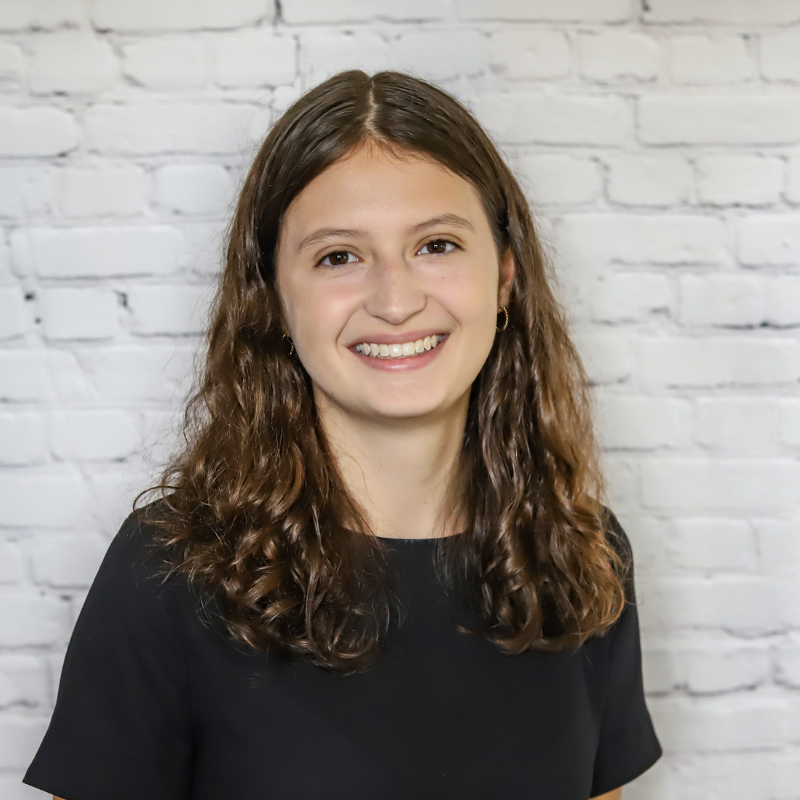 Erin
OTD, OTR/L, Occupational Therapist
Holly
MOTR/L, BCP Occupational Therapist
Holly has held positions in OT far and wide and brings experience from many different areas of OT.  She is certified in pediatric incontinence therapy and she looks forward to seeing the joy in the child and caregiver's eyes when a new approach works, when their challenges get easier, and when they are able to fully participate in their daily activities! Holly is also a board-certified pediatric therapist.  Less than 1% of OT clinicians nation-wide have this advanced certification!
Jen
Certified Occupational Therapist Assistant
Jen finds that it is enjoyable and rewarding to extend her knowledge in the occupational therapy field to others and see the growth in her clients!  She likes that therapy can be a fun challenge to come up with new and creative ways to engage her clients within their sessions.  She is learning more and more about visual deficits and how to help her clients overcome the obstacles created by them. Using all the tools and equipment that Beyond Boundaries has to offer, Jen's creativity is endless!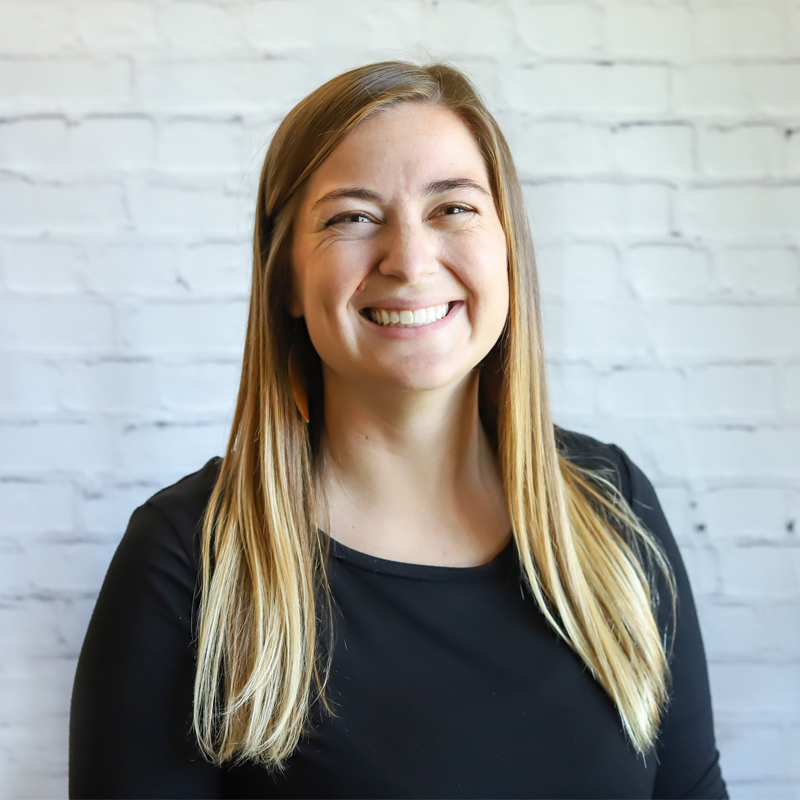 Joni
MA, OTR/L Occupational Therapist
Joni brings an abundance of energy and positivity to the team.  Her warm smile and gentle demeanor allows her to connect with her clients so well. Creating one on one connections with her clients and using her joy and laughter to help make therapy fun is something Joni provides daily!  She is the creator of "Let's Grow OuTside", a nature camp that is put on by our community partner non-profit, House of Everyday Learning.  Nature-based OT is her passion; as she sees the amazing benefits that nature can provide your child.  Another area that she loves is aquatic therapy.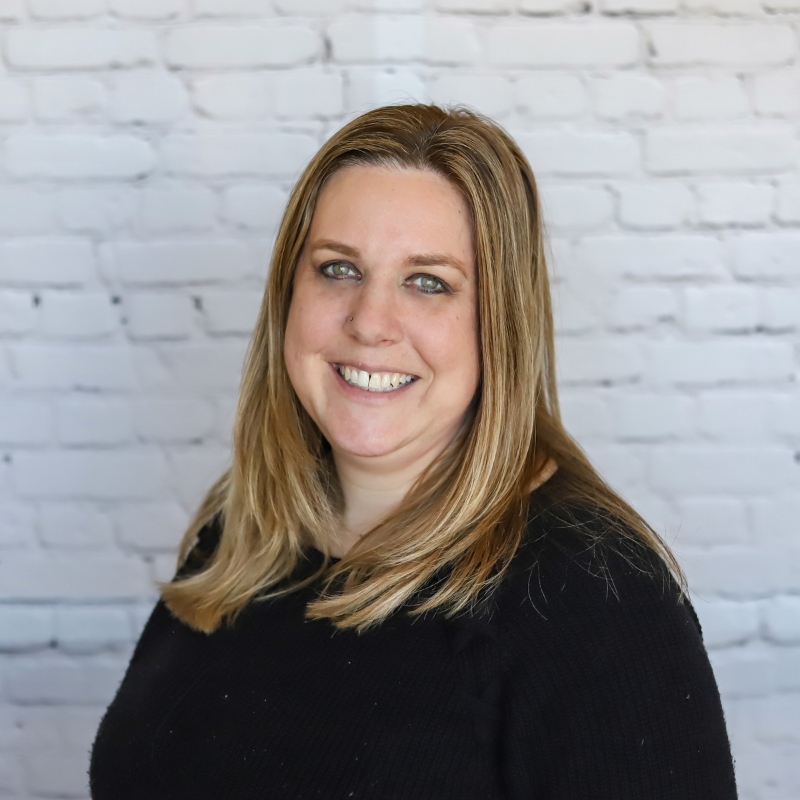 Katie
COTA/L Certified Occupational Therapist Assistant
Katie has many years of experience with emotional regulation, behavior and hippotherapy! Her time out at the NDSU Equine Center fills her bucket because helping kids reach their goals through the unique modality of equine-assisted therapy is especially important to her. Whether it be big or small, Katie loves making a difference in her clients' lives.
Kim
MOT, OTR/L Occupational Therapist
Kim's gentle demeanor sets children up for success with her calm approach and fun ideas!  She loves  helping clients and families learn a new skill or make an aspect of life easier.  Seeing the increased confidence and joy that come as a result brings Kim a strong sense of pride in her work every day. 
Samantha
MOTR/L Occupational Therapist
Empowering children and their families to overcome obstacles and provide them with tools to succeed in their daily challenges is something that Sam strives for daily.  Sam likes to bestow confidence in her client's abilities and involve their families whenever possible to guide them through ups and downs.  Using gentle humor and playfulness, Sam is a great therapist who can nudge her clients into trying new things and perform their best.  Sam is trained in pediatric incontinence therapy, and is also one of the facilitators for a House of Everyday Learning camp, "Social Connections"!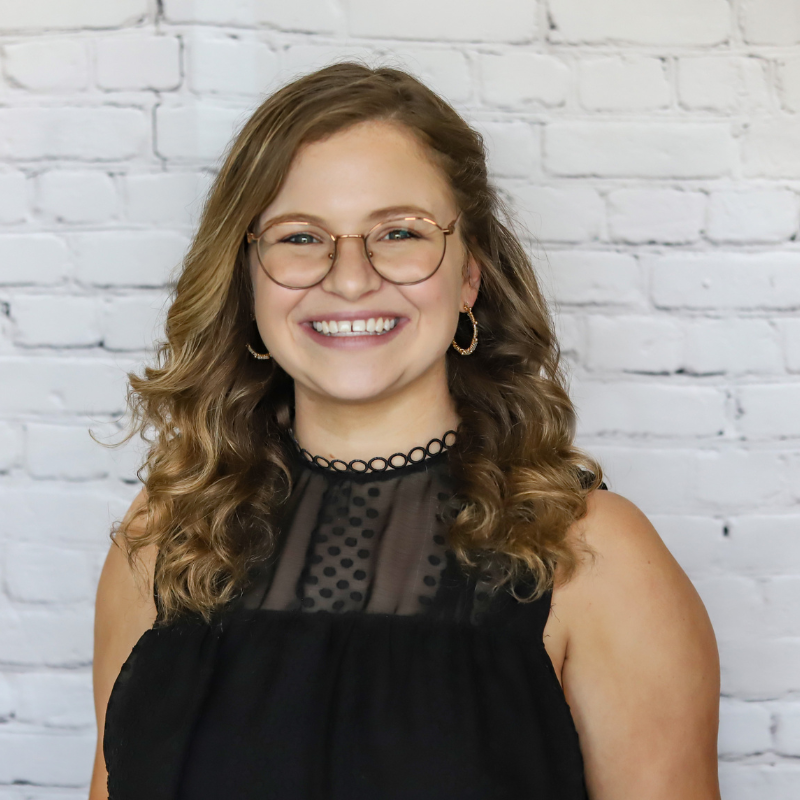 Noelle
MOTR/L Occupational Therapist
Noelle has a zest for life and is very passionate about enhancing the quality of life for all individuals. She loves collaborating with families to create a realistic and enriching routine that is easy to fit into their busy lives. Using positivity and creativity, Noelle loves to make her clients try their very best in therapy through encouragement and humor. She has a special interest in working with adults, vision therapy, and incorporating music, as well as reflex integration into daily therapy sessions. Noelle loves the open and positive community of Beyond Boundaries and is  here for whatever you need!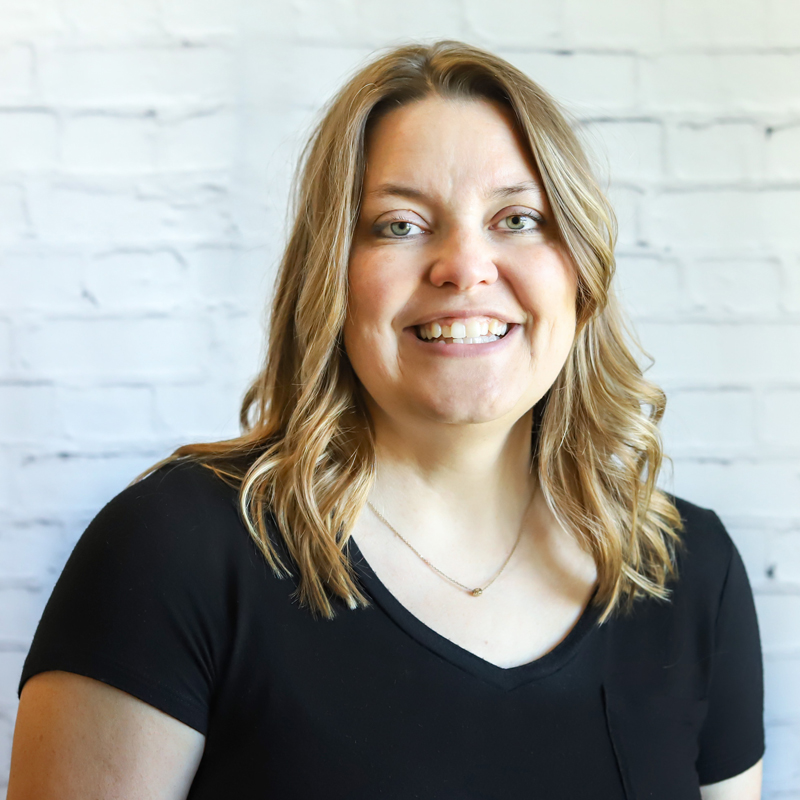 Valerie
OTR/L Occupational Therapist
Valerie works with children on occupational therapy within the Equine-Assisted Therapy Program with Bison Strides NDSU. Her passions lie with children with autism and trauma-informed therapy.
Inquire About a Free Screening